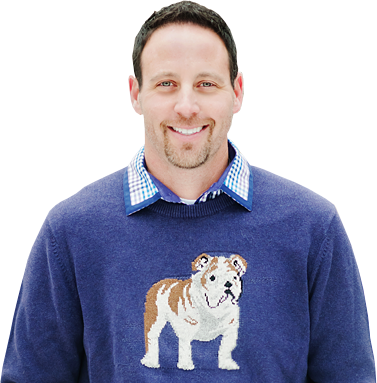 Randy Rothfus grew up in the cornfields of Iowa and currently lives in Medford, Oregon, with his beautiful wife, four boisterous children, a rambunctious English bulldog, and a cantankerous toy fox terrier.
Randy's stories are based on his family's two canine companions, Maya and Elvis, and their everyday experiences. Most of the illustrations in Randy's books are conceived from actual events and photographs taken by his family and then transformed into colorful cartoon illustrations.
To book Randy for school visits and speaking engagements, please contact Randy here.