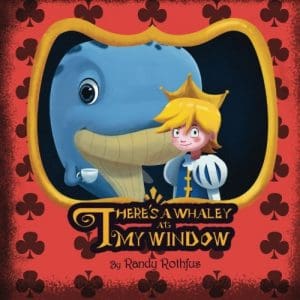 One day, a very lonely prince gets the surprise of his life when a "whaley" turns up for a visit! This is most certainly not the kind of guest the prince is used to having. How can a whale fit in a castle? Will he knock everything over? What will he want to eat? The prince definitely doesn't have any plankton in the kitchen. A meeting between these two seems like it would be impossible…


"Miss Maya is a sweet, loving English bulldog. She looks exactly like a beautiful tiger. Well, that's what she thinks. Silly Maya."
Join in the fun with one particularly playful pup in Randy Rothfus' whimsical new children's book, Silly Maya.

"Miss Maya is a one-year-old English bulldog and has lots of energy. When she gets bored, she gets into mischief. "
Young children—and the adults who read to them—will love following the continuing adventures of Miss Maya, which are based on the true-life shenanigans of author Randy Rothfus's own English bulldog.